Flexibility to learn wherever you are
The George Washington University (GW) brings innovation to you with world-class programs geared toward helping you find a rewarding career in fields like clinical research, medical laboratory sciences, and healthcare management.
Our online, flexible classes allow you to advance your career on your own schedule, wherever you choose to learn. For Health Sciences Programs online courses, you will need to meet certain technical requirements to be able to access course materials and participate in the courses. For more information read our technical requirements for online programs.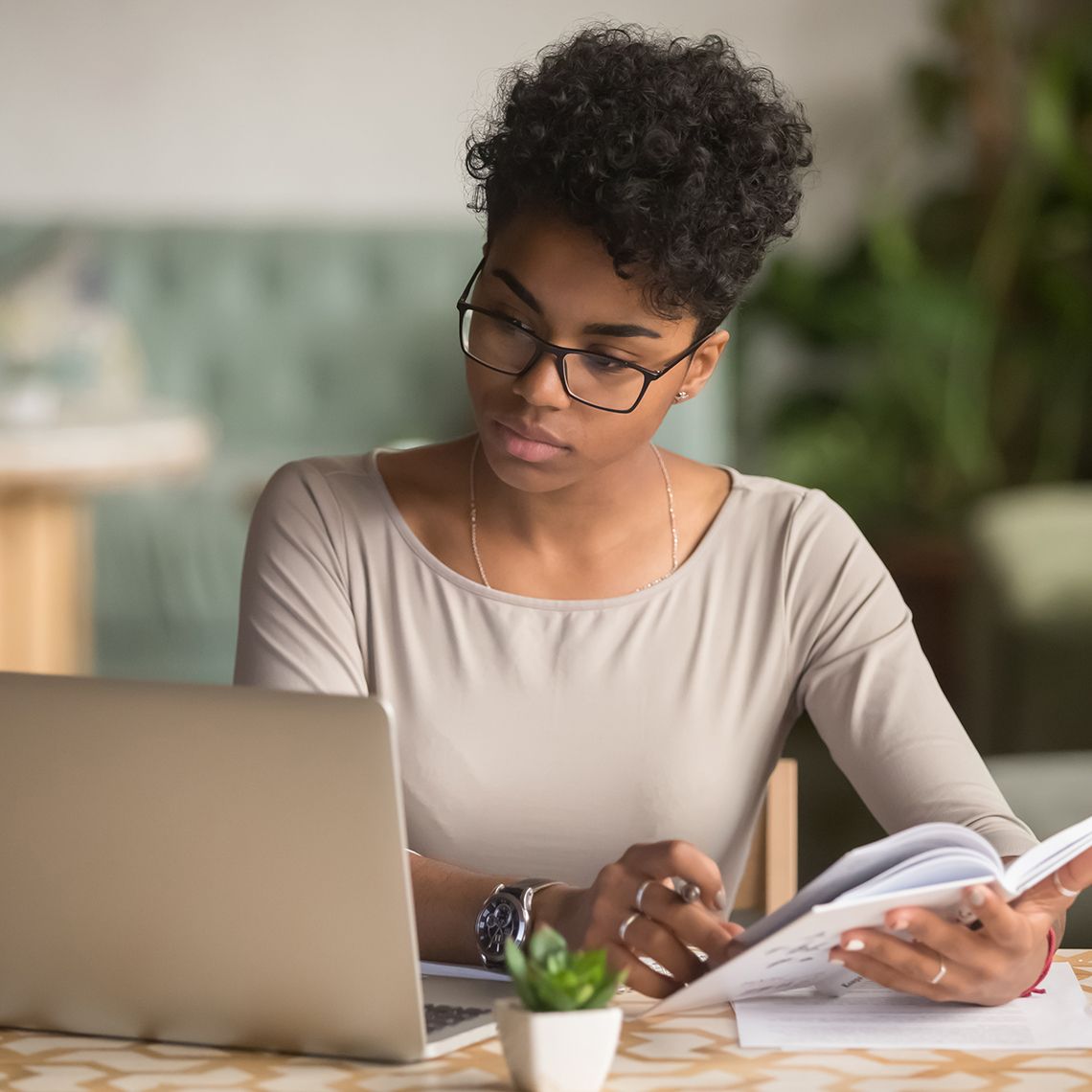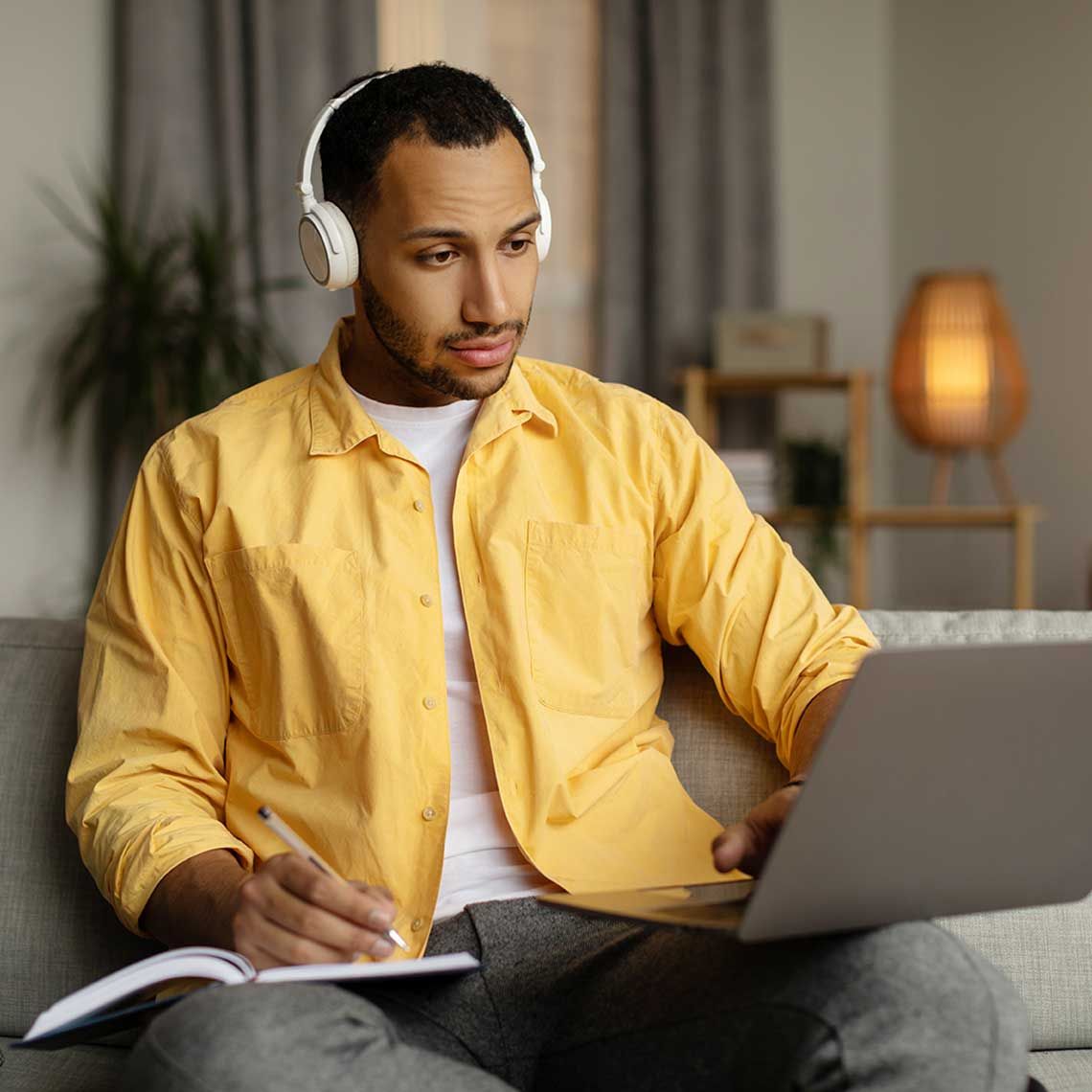 Personalized Learning That Meets Your Needs
As an online student, you'll enjoy benefits such as a lower faculty-to-student ratio, comparable assignments to on-campus programs, and online-accessible resources for easy interaction with your peers and instructors.
You'll access your classes on Blackboard, an online learning management system that will keep you connected to your assignments, classmates, and professors and help you thrive as a student.
Explore Online Degrees
Whether you're working toward a master's, bachelor's or certificate, GW's rigorous coursework, award-winning faculty and flexible online format will help you become a strong leader in your health sciences career.
Technical Support at GW
We offer 24/7 technical support, so you'll be able to solve your technical issues fast and get back to focusing on your online coursework.
Compare the Benefits: Online and On Campus
You'll receive the same benefits and the same education as our on-campus students.
|   | Online | On Campus |
| --- | --- | --- |
| A Prestigious Education at a University Regionally Accredited by Middle States Association of Colleges and Schools | | |
| High Academic Standards and Rigorous Coursework | | |
| Access to Tutors, the Writing Center, Career Services, Libraries, and More Student Support Services | | |
| Distinguished Connections and Opportunities Through a 290,000+ Alumni Network Spread Throughout 130+ Countries Worldwide | | |
| The Flexibility of Online Learning | |   |
Tips for Online Learning Success
Create a study plan. With flexible, asynchronous coursework, creating a study plan that works for you will ensure you're using your time productively for your studies and meeting your educational goals.
Build your connections. At GW, you'll have access to an invaluable network of faculty, students, and alumni—be sure to take full advantage of these connections to help you succeed both academically and professionally.
Use your support system. Each GW online student has access to a dedicated advisor, 24/7 tech support, online student resources, and a whole host of other support options designed to keep you on track and accomplishing your goals.
If you have questions about how to be a successful online learning student, request more information or call (844) 386-7323.
For Health Sciences Programs online courses, you will need to meet certain technical requirements to be able to access course materials and participate in the courses. For more information read our technical requirements for online programs. 
Frequently Asked Questions
We're here to support you and answer any questions you may have about your online learning journey.
Are classes held at a specific time?

No, you do not need to attend class at a specific time. Our online courses are designed to be asynchronous, giving you flexibility.

Assignments will have specified due dates that must be met. Students are expected to read the weekly readings, participate in online weekly discussion boards and other asynchronous group activities, and submit papers and other assignments through the online learning management system.

Are there any support resources available to me during the program?

Yes, an academic advisor will work with you throughout the admissions process, scheduling classes, and the course of your studies. GW also offers our online students 24/7 technical support.

Do online programs have a campus residency requirement?

While most studies will be completed online, your program may require you to visit campus during the course of your studies.

How much time do online classes take?

Online classes are designed to take the same amount of time as on-campus classes. They are taught by GW faculty members and have comparable assignments to campus programs that can be completed off-site. Time spent per course varies by the course's length and credit hours. For example, students are expected to spend approximately 14 hours per week working on an eight week long, three-credit hour course and 7.5 hours per week working on a fifteen week, three-credit hour course. As an off-campus student, you also save time that on-campus students spend commuting.

What other resources are available to me as a GW School of Medicine Student?

All GW School of Medicine and Health Sciences students can find support through a wide variety of services and resources. We encourage you to visit the links below to familiarize yourself with the resources available at GW:

When can I start classes?

GW operates on the semester system system with the fall semester beginning in August, the spring semester beginning in January and the summer semester beginning in April or May. Some programs admit new students in all three semesters, while other programs admit new students once or twice per year. Your start date will depend on which program you select  so please complete the "Request Info" form under "Learn More Today" and someone will contact you with more information.