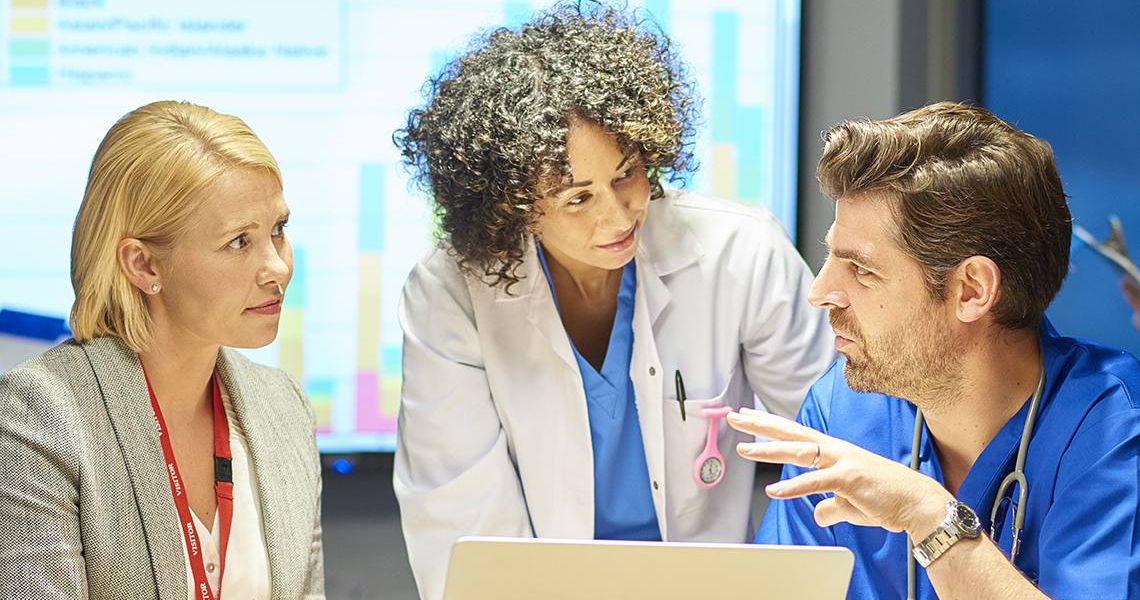 Managing Clinical Knowledge for Healthcare Improvement
The George Washington University's (GW) online Bachelor of Science in Health Sciences (BSHS) in Clinical Operations and Healthcare Management is a degree-completion program that teaches you what it takes to manage clinical operations services and improve overall patient care and safety through cost-efficient clinical healthcare delivery system. This program explores managing clinical knowledge for healthcare improvement while providing learners with the credentials to meet the clinical medical practice requirements in one of the fastest-growing fields in the nation.
*Indicates required field
By providing your phone number, you have authorized the George Washington University, and its representatives, to send you SMS/Text messages in conjunction with the services you have requested. Message and data rates may apply.
If you no longer wish to receive SMS/Text communications from GW, you will have the option to opt-out.
By submitting your information, you confirm you have read the Privacy Notice.
QUICK FACTS:
24 months
Average Duration
Accreditation and Rankings
GWU is accredited by the Middle States Commission on Higher Education
#62 Best National University*
#15 Best Online Bachelor's Programs*
#8 Best Online Bachelor's Programs for Veterans*
* The U.S. News & World Report – 2023 Rankings
Program Highlights
100% online, no campus visits required
20 total courses are required to complete your degree
Graduate in about two years by transferring up to 60 credit hours from a regionally accredited institution
Learn to optimize clinical operations services by seeing the big picture of health care delivery
Curriculum
Students must earn 120 college credit hours to receive the BSHS degree. They may transfer in up to 60 college credit hours from another institution, which are applied toward the general education and advanced standing requirements. They then must earn at least 60 college credit hours at GW to meet the academic residency requirement, of which 48 credit hours are required courses for the major.**
Program Outcomes
When you graduate from this program, you will hold the skills and knowledge to:
Apply knowledge of healthcare services' topics, forces, and factors that influences the present and future direction of healthcare.
Integrate the influences of individual behavior, the environment, communication, and health information technology to support excellence in the clinical operations healthcare management.
Apply the core managerial knowledge, practice leadership and managerial, and quantitative skills of clinical operations healthcare management needed that will positively affect performance as a healthcare manager.
Engage in critical and innovative thinking, reflection, and problem-solving through evidence-based practice in multiple healthcare settings to solve complex healthcare problems.
Apply the theories and practices of clinical operations healthcare management in the practice setting.
Explain structural determinants adversely impacting the health of socially disadvantaged groups from diverse perspectives.
Who Is the Ideal Student for This Program?
Clinical operations and healthcare managers are committed to finding value-based solutions to complex problems that help deliver high-quality care to the patients and populations they serve. These professionals are realistic in their budgets and demands, exhibit expert operations management skills, listen to and understand employees' needs, and have the infectious energy to lead teams through changes big and small.
The BSHS in Clinical Operations and Healthcare Management program provides current students and graduates the opportunity to gain significant foundational learning knowledge needed to meet today's clinical medical practice requirements. Upon completion, graduates will have the credentials to achieve certification and/or fellowship status for many clinical healthcare management professional associations such as ACHE, HFMA, HIMSS MGMA, ACMPE, NAHQ, Six Sigma, and Lean, Project Management, to name a few.
Below is a list of the health care professional associations that students and graduates can consider joining to advance their learning and professional potential:
ACHE American College of Healthcare Executives (www.ache.org)
HFMA The Healthcare Financial Management Association (www.HFMA.org)
HIMSS Healthcare Information and Management Systems Society (www.himss.org)
MGMA Medical Group Management Association (www.mgma.com)
NAHQ National Association for Healthcare Quality (www.nahq.org)
AAHAM The American Association of Healthcare Administrative Management (https://aaham.org)
AHIMA American Health Information Management Association
APHA American Public Health Association (www.apha.org)
ANA American Nursing Association (www.nursingworld.org)
AMA American Medical Association (www.ama.org)
Career Outlook
As the large baby-boom population ages and people remain active later in life, there will be increased demand for clinical healthcare services. Skilled healthcare operations managers are needed in a variety of clinical healthcare settings across the continuum of care and the continuum of the lifespan.
The U.S. Bureau of Labor Statistics projects 32% growth in employment of medical and health services managers from 2020 to 2030, with a median salary in 2020 of $104,280.1
According to Burning Glass, from May 2020 to May 2023, employers in high-paying metro areas were seeking clinical operations and healthcare managers with a bachelor's degree:
New York City, 12,319 job postings, $141,120 mean salary
Boston, 5,719 job postings, $139,450 mean salary
Washington D.C., 4,292 job postings, $140,770 mean salary
Philadelphia, 5,134 job postings, $123,440 mean salary
Baltimore, 2,505 job postings, $128,090 mean salary
Admission Requirements
To apply for the BSHS in Clinical Operations and Healthcare Management, you'll need:
Completed application
2.5 GPA or above on a 4.0 scale
Prerequisite Coursework: Applicants must have completed a minimum of 45 credits of college-level coursework at a regionally accredited institution of higher education.
Resume/CV
Personal statement
One letter of recommendation
If you have an associate degree from a participating D.C., Maryland or Virginia community college, you may be eligible for guaranteed admission to this program. Review the list of participating institutions or complete this form to speak with an Online Admissions Advisor for more details.
Tuition Details
The BSHS in Clinical Operations and Healthcare Management program at GW consists of 60 credit hours. Please find the cost per credit hour and total estimated program costs here.
Note: Tuition rates are subject to change and additional fees may vary by program.
Meet the Program Director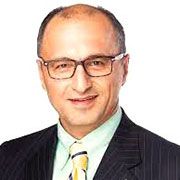 GW's experienced faculty provide you with the rich, practical knowledge and support needed for you to succeed in the program and in your career.
Mountasser Kadrie, PhD, MHA, FACHE, FACMPE, FHIMSS
Read Full Bio

Dr. Mountasser Kadrie has over 30 years of healthcare executive management experience gained from holding executive leadership appointments at world-renowned health systems and leading academic medical centers. Dr. Kadrie's executive expertise has been focused on the development and implementation of strategies to maximize organizational performance and promote transformational change.

In addition to his extensive background in business and healthcare administration, Dr. Kadrie is a leader in the higher education industry, scholar, and subject matter expert. His professional and research interests are focused in the areas of U.S. and global healthcare health systems, health informatics, change management and leadership, strategy, operations management, high-reliability organizations, and higher education transformation.

Dr. Kadrie is a widely published author, and his research has appeared in many prestigious academic journals, and he presented at national and international meetings on topics related to his work in the healthcare and higher education fields.

Dr. Kadrie serves as a board member at prestigious healthcare and higher education institutions. He is a subject matter expert and has also consulted extensively with universities, national, and international healthcare organizations in the areas of strategy, program development, and change management.

Dr. Kadrie is a Fellow of the American College of Healthcare Executives (FACHE) and a Fellow of the American College of Medical Practice Executives (FACMPE). He is a Board Certified Examiner with the National Institute for Standards and Technology (NIST) – The Malcolm Baldrige National Quality Performance Program and is a Certified Professional in Health Information Management Systems (CPHIMS).
Source and Disclaimers:
Bureau of Labor Statistics (2021 September 8). Medical and Health Services Managers. Occupational Outlook Handbook. Retrieved February 14, 2022, from https://www.bls.gov/ooh/management/medical-and-health-services-managers.htm.