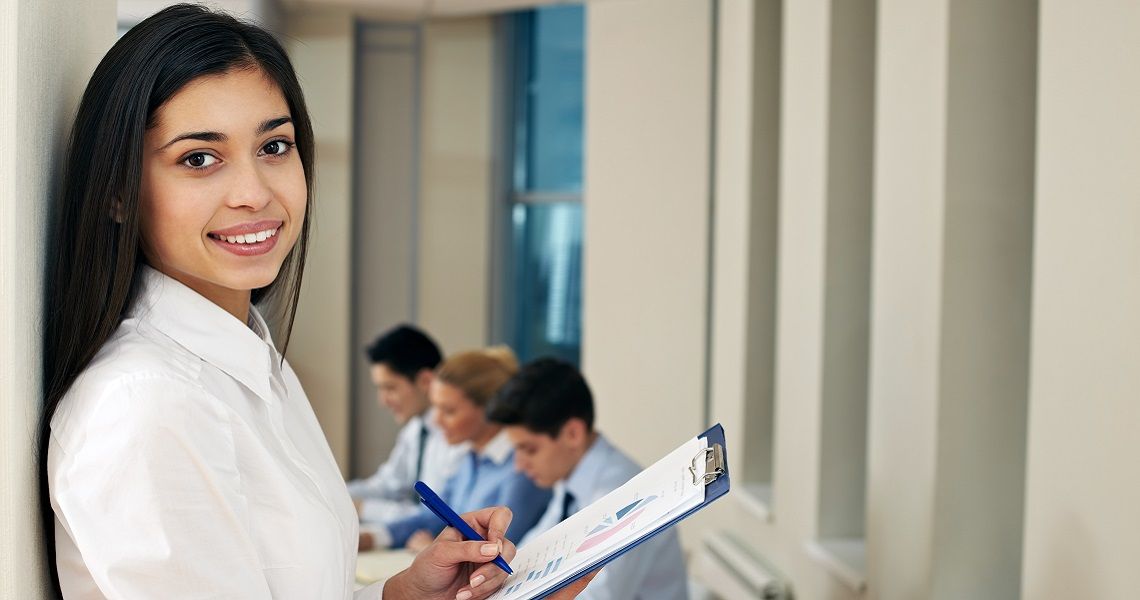 Make a Lasting Impact
With an online Bachelor of Science in Health Sciences (BSHS) in Clinical Research Administration from the George Washington University (GW), you will develop the skills and expertise needed to contribute to the rapidly growing field of clinical research which is involved with conducting research studies to ensure the safety and effectiveness of new drugs, devices, diagnostics and treatment regimens. In this bachelor-completion program, build upon the foundations of clinical research concepts, incorporate the principles of bioethics, and more.
*Indicates required field
By providing your phone number, you have authorized the George Washington University, and its representatives, to send you SMS/Text messages in conjunction with the services you have requested. Message and data rates may apply.
If you no longer wish to receive SMS/Text communications from GW, you will have the option to opt-out.
By submitting your information, you confirm you have read the Privacy Notice.
QUICK FACTS:
24 months
Average Duration
Accreditation and Rankings
GWU is accredited by the Middle States Commission on Higher Education
#62 Best National University*
#15 Best Online Bachelor's Programs*
#8 Best Online Bachelor's Programs for Veterans*
* The U.S. News & World Report – 2023 Rankings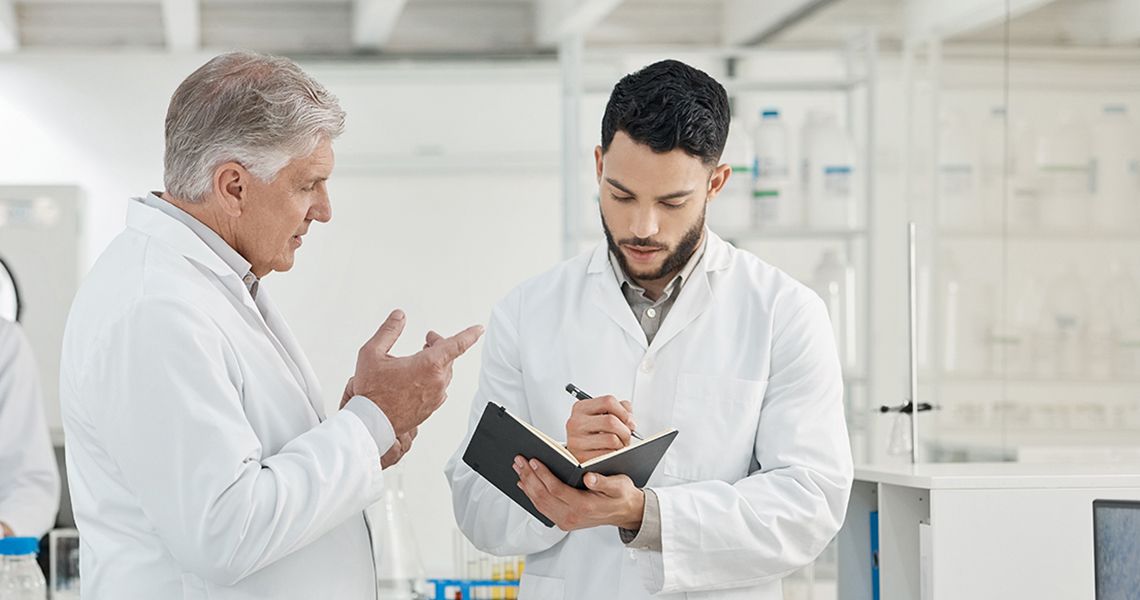 Program Highlights
100% online, no campus visits required
20 total courses (60 credit hours) are required at GW to complete your degree
Graduate in about two years* by transferring in 60 credit hours from a regionally accredited institution and attending full time. Two year average duration if full time. Total number of credits and duration of program depends on the number of transferred credits
120 total credit hours of GW and transfer courses are required for the
BSHS degree
Institutional Member of the Consortium of Academic Programs in Clinical Research (CoAPCR)
Learn the framework for implementing and managing clinical trials including phases of drug and device development, human subjects protection, trial management and operations, monitoring, business aspects, and ethical/scientific standards
Program completion will satisfy 1,500 of the 3,000 professional experience hours required for multiple Association of Clinical Research Professionals (ACRP) certifications and one year of the two-year full-time work experience requirement for the Certified Clinical Research Professional (CCRP®) certification through the Society of Clinical Research Associates (SOCRA).
Curriculum
Students must earn a total of 120 college credit hours to receive the BSHS degree. They may transfer in 45-60 college credit hours from another institution, which are applied towards the general education and advanced standing requirements. Students must earn at least 60 college credit hours at GW to meet the academic residency requirement and fulfill the required courses for the major.
Program Outcomes
When you graduate from this program, you'll hold the skills and knowledge to:
Integrate scientific, medical, regulatory, and commercial requirements to create clinical development plan (CDP) sections that provide for benefit and risk assessments in the development of a new investigational product.
Analyze strategies to address ethical and cultural considerations for effective and compliant clinical trial conduct in national and international settings.
Compare clinical, regulatory, and business requirements in the planning and
conduct of a clinical trial, including data integrity and documentation.
Communicate effectively with diverse stakeholders, individually and in group settings, using verbal, written, and electronic modes of communication.
Explain structural determinants adversely impacting the health of socially disadvantaged groups from diverse perspectives.
Who Is the Ideal Student for This Program?
Our BSHS in Clinical Research Administration degree is designed for individuals that want to work in the clinical trials industry to ensure that potential new therapeutics, devices, and treatments follow regulations and are safe and effective. To succeed in this online program, you should be self-disciplined, self-directed, and able to commit to the duration of the program.
All courses are conducted online in a flexible, asynchronous format, so you can earn your bachelor's degree while maintaining personal and professional commitments.
Career Outlook
According to the U.S. Bureau of Labor Statistics, jobs in the health care industry are expected to grow by 15% between 2019 and 2029. Clinical research professionals are employed in a variety of locations including pharmaceutical companies, Contract Research Organizations (CROs), government agencies, academic medical centers, hospitals and clinics. Here are the average U.S. salaries for the following positions:
Clinical Trial Assistant: $52,894 avg. salary1
Clinical Research Coordinator: $52,319 avg. salary2
Clinical Research Associate (usually requires previous work experience in clinical research): $72,307 avg. salary3
Clinical Data Coordinator/Manager: $78,920 avg. salary4
Admission Requirements
To apply for the BSHS in Clinical Research Administration, you'll need:
Completed application
Prerequisite Coursework: Applicants must have completed 45-60 credits of college-level coursework at a regionally accredited institution of higher education. These completed courses should contain the following General Education courses (students who are missing one or two of these courses may be admitted but must complete them at another college or university and transfer them in to GW before they will be able to graduate from GW).
6 credits in English composition
3 credits in college mathematics (college algebra, statistics, or above)
4 credits in natural or physical science with a lab
6 credits in social sciences
3 credits in humanities
2.5 GPA or above on a 4.0 scale for all previous college level coursework
Resume/CV
Personal statement that includes reasons for pursuing this degree, any qualifications, accomplishments or honors, and career goals
One letter of recommendation from a previous instructor or employer
If you have an associate degree from a participating D.C., Maryland, Virginia community college, you may be eligible for guaranteed admission to this program. Review the list of participating institutions or complete this form to speak with an Online Admissions Advisor for more details.
Tuition Details
The BSHS in Clinical Research Administration program at GW consists of 60* credit hours. Please find the cost per credit hour and total estimated program costs here. 
Note: Tuition rates are subject to change and additional fees may vary by program. 
Meet the Program Director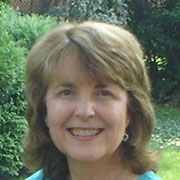 GW's experienced faculty provide you with the rich, practical knowledge and support needed for you to succeed in the program and in your career.
Kathleen Thoma, EdD, CCRP, CPH
Read Full Bio

Dr. Thoma is the Program Director for the BSHS in Clinical Research Administration Program, the Dual Degree Clinical Research Administration Programs, and the Graduate Certificate in Clinical Research Administration Program. She is also the Assistant Program Director for the MSHS in Leadership and Strategy in Regulatory Affairs and Clinical Research Administration Program, and an Assistant Professor in the Department of Clinical Research and Leadership. She has over 20 years of experience in clinical research, health services research, and educational research.

Before coming to the George Washington University School of Medicine and Health Sciences, she was the director of research and a clinical research specialist at the University of Florida Center for HIV/AIDS Research, Education and Service (UF CARES) where she managed many NIH and industry-sponsored clinical trials during her tenure. Her particular expertise involved working with NIH-sponsored trials through the International Maternal Pediatric Adolescent AIDS Clinical Trials (IMPAACT) Network and the Pediatric HIV/AIDS Cohort Study (PHACS) network. 

She has also held positions as a research project manager for the Pediatric Research in Office Settings (PROS) Network at the American Academy of Pediatrics, the director of educational research at Florida State College at Jacksonville, and a research project coordinator at the University of Illinois at Chicago's College of Medicine/School of Public Health.

She earned a doctorate in Educational Leadership with a cognate in Public Health from the University of North Florida. She is a Certified Clinical Research Professional (CCRP) through the Society of Clinical Research Associates (SOCRA) and holds the Certified in Public Health (CPH) credential from the National Board of Public Health Examiners. 

Her research interests include patient engagement and centricity in clinical trials, increasing diversity and inclusion in clinical trials, health literacy, health disparities and the social determinants of health, health equity, and distance education in the health sciences.
Sources: