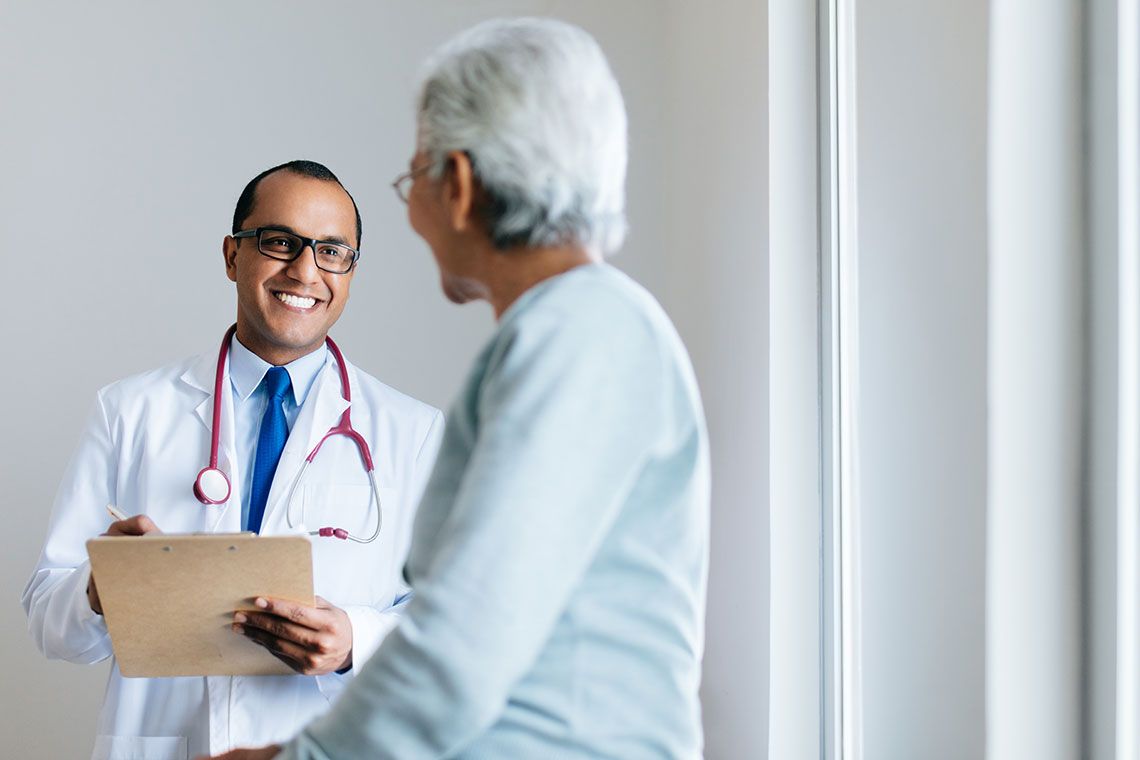 Master of Science in Health Sciences in Integrative Medicine
Learn to provide whole-person care with an integrative, evidence-based approach that helps your patients achieve true well-being. GW is proud to offer the only Master of Science in Health Sciences (MSHS) in Integrative Medicine (INTM)—highly interprofessional and entirely online.
The scientifically rigorous, interdisciplinary curriculum is accredited by the American Board of Integrative Medicine (ABOIM).
*Indicates required field
By providing your phone number, you have authorized the George Washington University, and its representatives, to send you SMS/Text messages in conjunction with the services you have requested. Message and data rates may apply.
If you no longer wish to receive SMS/Text communications from GW, you will have the option to opt-out.
By submitting your information, you confirm you have read the Privacy Notice.
QUICK FACTS:
30 months
Average Duration
Accreditation and Rankings
GWU is accredited by the Middle States Commission on Higher Education
#62 Best National University*
#15 Best Online Bachelor's Programs*
#8 Best Online Bachelor's Programs for Veterans*
* The U.S. News & World Report – 2023 Rankings
Who Is the Ideal Student for This Program?
The INTM MSHS program allows professionals to focus on integrative health and wellness through tailored, patient-centered care. Using research to integrate allopathic, functional, lifestyle, precision/personalized, and preventative medicine to work with patients to develop a care plan that will fit into their lives.
Our students come from varied backgrounds and complement each other in learning, as they share their professional experiences, viewpoints, and strengths in discussions in and outside of courses. Their backgrounds may include:
Acupuncturists
Chiropractors
Dietitians/Nutritionists
Health Coaches
Nurses/Nurse Practitioners
Pharmacists
Physical/Occupational Therapists
Physicians (any specialty)
Physician Assistants/Associates
Psychiatrists/Therapists/Counselors
Wellness/Fitness Professionals
Build an Optimal Well-being Plan with Your Patients
In GW's INTM MSHS online program, you'll discover how to use systems thinking to evaluate and improve the well-being of your clients. You'll consider a patient's health history, lifestyle, and current experiences, and use cutting-edge research from multiple disciplines to develop whole-person care plans.
By graduation, you will merge conventional allopathic medicine with lifestyle medicine, and appropriate, evidence-based therapies including referring patients for acupuncture, yoga therapy, cognitive behavioral therapy, health coaching, and more to build multidisciplinary, evidence-informed care plans. You will practice this throughout the program working with renowned experts in the field.
Develop the Patient-Provider Relationship
Oftentimes, the challenge of patients achieving true well-being is in the maintenance of a care plan. This is why we include coursework that focuses on how to build strong relationships with clients, how to get compensated for the extra time you take to do so, and the evidence behind building sustainable care plans.
You'll learn how to help clients overcome their resistance to recommended lifestyle changes and to coach them to maintain a whole-person care plan to achieve and enjoy life-long well-being.
Unlock Medical Breakthroughs in the Literature
The program has a strong research focus that supports your creation of evidence-based, multidisciplinary plans, gives you the ability to write effective grant proposals, and can prepare you to move into a PhD program or a research-based career if you choose to do so. You will even have the opportunity to become a certified peer reviewer.
While enrolled, you'll receive a free membership in the Academic Consortium for Integrative Medicine and Health, which includes discounted registration for the International Congress on Integrative Medicine and Health, free webinars, and research alerts.
Curriculum
In as few as 30 months, graduate from this 100% online program accredited by the American Board of Integrative Medicine (ABOIM). Plus, consider an optional concentration in Nutrition to prepare you to sit for the Certified Nutrition Specialist (CNS) exam from the Board for Certification of Nutrition Specialists℠ (BCNS℠)
Program Outcomes
Generate whole-person, patient-centered care plans using the integrative medicine core competencies and evidence-based reports from advanced techniques and methods (genomics, proteomics, and metabolomics).
Evaluate business principles in the context of integrative medicine practice.
Incorporate nutrition and metabolism fundamentals into patient-care plans.
Apply clinical research practices to evidence-based integrative medicine patterns of care.
Choose the Program That's Right for You
The online INTM MSHS is accredited by the ABOIM. Choose the track that best fits your academic and professional experiences and current goals. Not sure which one is the best fit? We can help with that and credits are transferrable between INTM programs.
MSHS in Integrative Medicine
Take part in a scientifically rigorous course of study that shows you how to create successful multidisciplinary, patient-centered care plans to help your patients achieve and maintain optimal well-being.
Graduate Certificate in Integrative Medicine
Learn how you can apply INTM competencies, whole-person care, and principles of nutrition and metabolism to your practice in just 18 months. Credits can be transferred into the INTM MSHS program. Learn More
Graduate Certificate in Integrative Nutrition & Lifestyle Medicine
This comprehensive certificate program combines foundational nutrition knowledge with innovative lifestyle medicine, equipping students with the expertise to provide effective whole-person care and address chronic diseases.  Learn More
MSHS in Integrative Medicine + Nutrition Concentration
Study the integrative medicine approach to health care with an emphasis on diet and nutrition, so you can empower patients to prevent and manage chronic diseases like metabolic syndrome and cardiovascular disease.
Graduates of the INTM MSHS with a focus in Nutrition are eligible to sit for the Certified Nutrition Specialist (CNS) exam and be recognized by the Board for Certification of Nutrition Specialists with 1,000 hours of supervised practice. Already a Registered Dietitian (RD)? You can use your RD internship hours and sit for the CNS exam immediately upon graduation.
MSHS in Integrative Medicine + Fellowship
GW designed this academic track for licensed physicians seeking to elevate the level of care they provide. The Fellowship has a 2 week in-person component, which is tailored to fit the student by our Fellowship Director, Andrew Heyman, MD, MHSA. See ABOIM eligibility requirements.
Admission Requirements
To be accepted to this program, you must have:
Completed application
3.0 GPA or above on a 4.0 scale
A bachelor's degree
Resume/CV
Personal statement
Two letters of recommendation
Meet the Program Director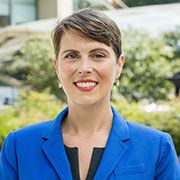 GW's experienced faculty provide you with the rich, practical knowledge and support needed for you to succeed in the program and in your career.
Leigh A. Frame, PhD, MHS
Read Full Bio

Dr. Leigh Frame brings nutrition and immunity together through clinical, translational research. Her T-shaped expertise in health, wellness, science, and medicine was developed through her wide-ranging experience in biomedical research (from wet bench to clinical research) and overseeing research and education programs. While working at the Johns Hopkins Center for Bariatric Surgery, Dr. Frame earned her PhD in Human Nutrition from the Hopkins School of Public Health and received a Master of Health Science in Immunology from the same school. Dr. Frame earned Distinction in Biochemistry from Mary Baldwin College (now University). Learn more about Dr. Frame on the Frame-Corr Lab website.