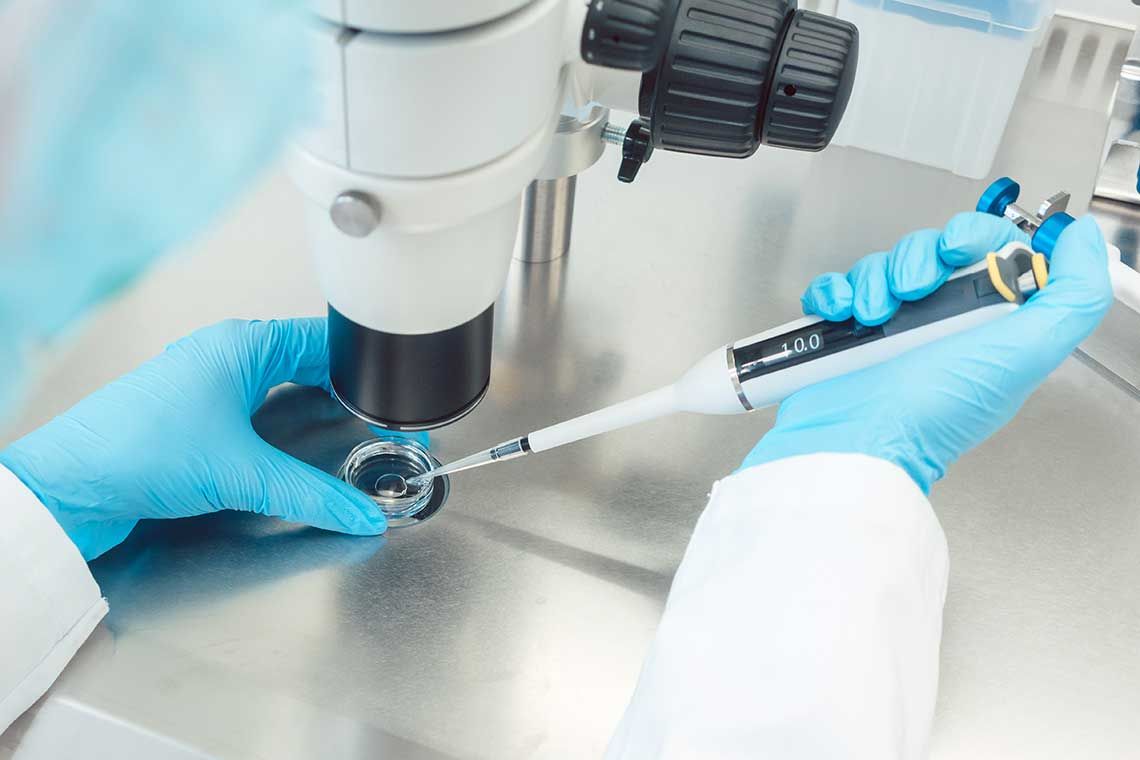 Work at the Forefront of Disease Detection
The George Washington University (GW) offers a Bachelor of Science in Health Sciences (BSHS) in Molecular Diagnostic Sciences and a Master of Science in Health Science (MSHS) in Clinical Microbiology all in one convenient program.
Through online coursework, hands-on lab work and clinical rotations this dual-degree program provides you with the knowledge and skills to detect and identify biomarkers at the nucleic acid levels in major areas of medicine and to identify and investigate human infectious diseases.
Our dual health sciences degrees are for undergraduate students serious about building their careers quickly. Attention to detail is a must because methods, data, and quality control will be at the center of what you do. If you're passionate about bringing new standards of excellence to the field and making an impact on health care with molecular testing and clinical microbiology, this program could be a good fit for you.
To learn more about our programs, you can register for our upcoming events here. 
*Indicates required field
By providing your phone number, you have authorized the George Washington University, and its representatives, to send you SMS/Text messages in conjunction with the services you have requested. Message and data rates may apply.
If you no longer wish to receive SMS/Text communications from GW, you will have the option to opt-out.
By submitting your information, you confirm you have read the Privacy Notice.
QUICK FACTS:
 Hybrid or 100% Online
48 months
Average Duration
Accreditation & Rankings
GWU is accredited by the Middle States Commission on Higher Education
#62 Best National University*
#15 Best Online Bachelor's Programs*
#8 Best Online Bachelor's Programs for Veterans*
* The U.S. News & World Report – 2023 Rankings
What are Molecular Diagnostic Sciences and Clinical Microbiology?
A diagnostic molecular scientist is a professional who is qualified by academic and applied education to provide service in molecular diagnostics of acquired, inherited and infectious diseases. Molecular diagnostic testing uses sensitive and specific clinical laboratory techniques to detect and identify biomarkers at the nucleic acid (DNA and RNA) level. Common applications of molecular methods include medical diagnosis, establishing prognosis, monitoring the course of disease, and selecting optimal therapies. Molecular methods are also used in both forensic and non-forensic identification. Molecular diagnostic tests are increasingly used in many major areas of medicine including genetic disorders, infectious diseases, cancer, pharmacogenetics and identity testing.
Moreover, the number of molecular-based laboratory tests is expected to increase dramatically as more information is uncovered about the human genome and disease. Although the medical laboratory sciences (MLS) program includes molecular diagnostics as a three-credit course, molecular biology has become a separate field within the laboratory sciences.  For example, molecular diagnostic questions are not included as part of the MLS board of certification exam.  There is a separate board exam specifically for Molecular Biology that leads to an independent certification, MB(ASCP) as well as a Specialist in Molecular Biology certification (SMB(ASCP).  Some, smaller laboratories include molecular testing within their microbiology section.  Consequently, a combined baccalaureate degree in Molecular Diagnostic Sciences and a graduate degree in Clinical Microbiology make a very nice combination.
Learn About the Dual Degree Program in BSHS in Molecular Diagnostic Sciences / MSHS in Clinical Microbiology at GW
The overall goal of the proposed program is to prepare graduates with the theoretical knowledge and practical skills for positions in diagnostic clinical molecular laboratories, public health laboratories, biotechnology companies, government agencies, law enforcement agencies, and research institutes.
Expand the accordions below for more information about each program.
Hybrid (Blended)

The blended program has online and on campus requirement. Students need to reside in or relocate to the D.C. area, have completed an associate's degree or a minimum of 24 credits, and are not Medical Laboratory Technician (MLT) certified through ASCP, AMT, or AAB.
This program provides 100% of didactic (lecture) courses online, in-person labs at the GW Virginia Science and Technology Campus (VSTC) in Ashburn, VA, and practicum at an approved diagnostic laboratory.
Geared for students who are not MLT certified, such as individuals with an Associate degree in biology, biotechnology or applied sciences, and want to complete a baccalaureate degree in the molecular diagnostic sciences.

Fully Online

A 100% online program is available for students who have Medical Laboratory Technician (MLT) certification through ASCP, AMT, or AAB, and have completed an accredited MLT program.
This program provides 100% of didactic (lecture) coursework online with practicum experience in the student's local area. All didactic (lecture) courses are conducted online in a flexible, asynchronous format. To succeed in this program, students should be self-disciplined, self-directed, and comfortable scheduling their own coursework.
Geared for certified MLT's who want a baccalaureate degree focusing on molecular diagnostic sciences.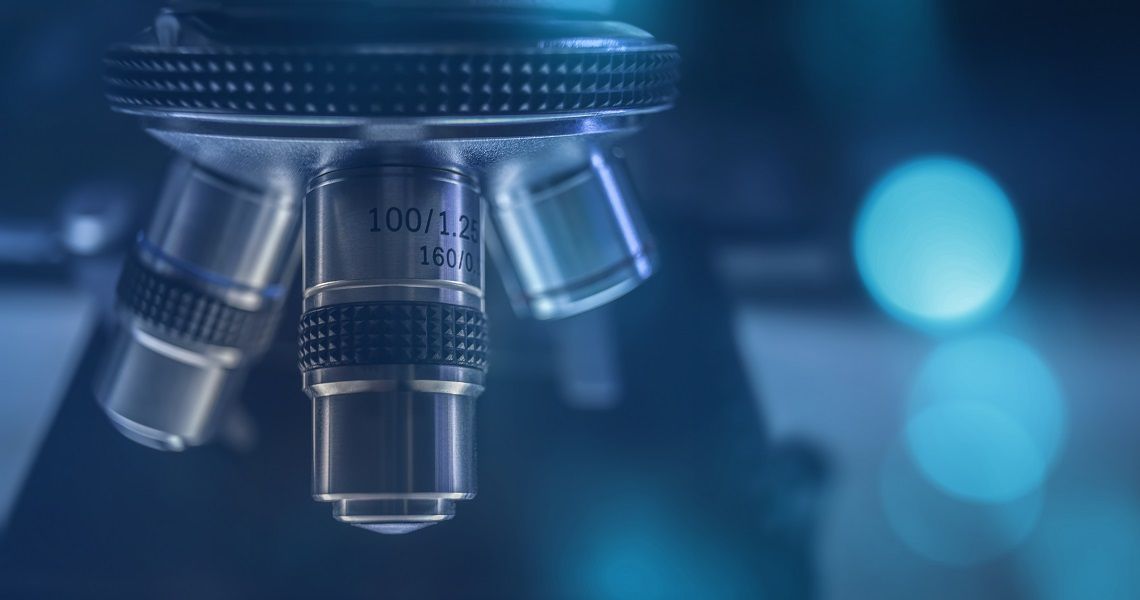 Program Highlights
Qualify to take the ASCP Molecular Biology (MB) and the Microbiology (M) Board of Certification examinations*
Finish both degrees fully online if you are an MLT-certified professional
Financial aid eligible
> 90% average pass rate on ASCP board of certification exams
Qualify for the ASCP Molecular Biology (MB) and the Microbiology (M) board of
certification exams
Program Outcomes
Upon successful completion of the program, learners will be able to:
Perform molecular-based testing for laboratory utilization and clinical decisions for patient/client outcomes
Apply knowledge of molecular, genetic, and infectious disease theory and principles as they relate to human disease diagnosis
Analyze data and patient results
Apply ethical decision-making related to research and laboratory practices
Utilize proven methods for communicating test results accurately and professionally
Collect and store data in accordance with laboratory best practices
Career Outlook
Build your career in a variety of settings including diagnostic microbiology labs, public health laboratories, research institutions, law enforcement agencies, molecular sections of hospital laboratories, reference laboratories, biotechnology firms, and pharmaceutical companies.
Qualify to sit for both the Molecular Biology (MB) and Microbiology (M) Board of Certification examinations offered by the American Society for Clinical Pathology (ASCP), moving you ahead of your competition. Medical technologists with molecular biology skills earn between $43,202 and $90,000 a year.1
With your MSHS in Clinical Microbiology in hand, you can consider career titles such as:
Clinical Laboratory Supervisor: $69,539 median salary2
Clinical Research Manager: $78,205 median salary3
Microbiologist: $79,650 per year4
Medical Scientist: $88,790 per year5
Meet the Program Director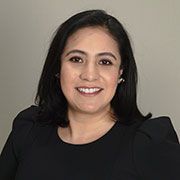 GW's experienced faculty provide you with the rich, practical knowledge and support needed for you to succeed in the program and in your career.
Graciela Lopez Gamboa, M.D., MSHS
Read Full Bio

Dr. Graciela Lopez is the current program director for the Molecular Diagnostic Science programs. She started her career in 2006 as a physician in Bolivia, later moving to the US where she continued to work in the medical clinical setting for over 10 years.  During this time she became interested both in clinical laboratory sciences as well as being part of academics, and in 2018 she graduated from the MSHS in Molecular Diagnostics program form George Washington University. The following year she began working with the Biomedical Laboratory Department (BLS) as adjunct faculty and since 2022 she has been in a fulltime faculty member. Nowadays, aside from her program director responsibilities she teaches online courses in the different programs available through our department plus she also teaches the in-person Molecular Diagnostics lab for our hybrid students.

Dr. Lopez is passionate about healthcare education and bringing awareness to healthcare careers, especially those within the clinical laboratory setting. She has been involved in developing the Medical Laboratory Technician/Phlebotomy Assistant pathway for the Health Science Academy at Alexandria City Highschool and was the first instructor for that program.  She also participated as a mentor for HOSA- Future Health Professionals. 

She is currently working on completing the Master Teacher Leadership program through GW University with the goal to continue to improve the courses and programs she is involved with.

She looks forward to working on academic and lab-based research alongside her BLS colleagues, as well as with the students that come through our programs. 
Tuition Details
The Dual Degree: BSHS in Molecular Diagnostic Sciences / MSHS in Clinical Microbiology program at GW tuition information can be found here.
Note: Tuition rates are subject to change and additional fees may vary by program.