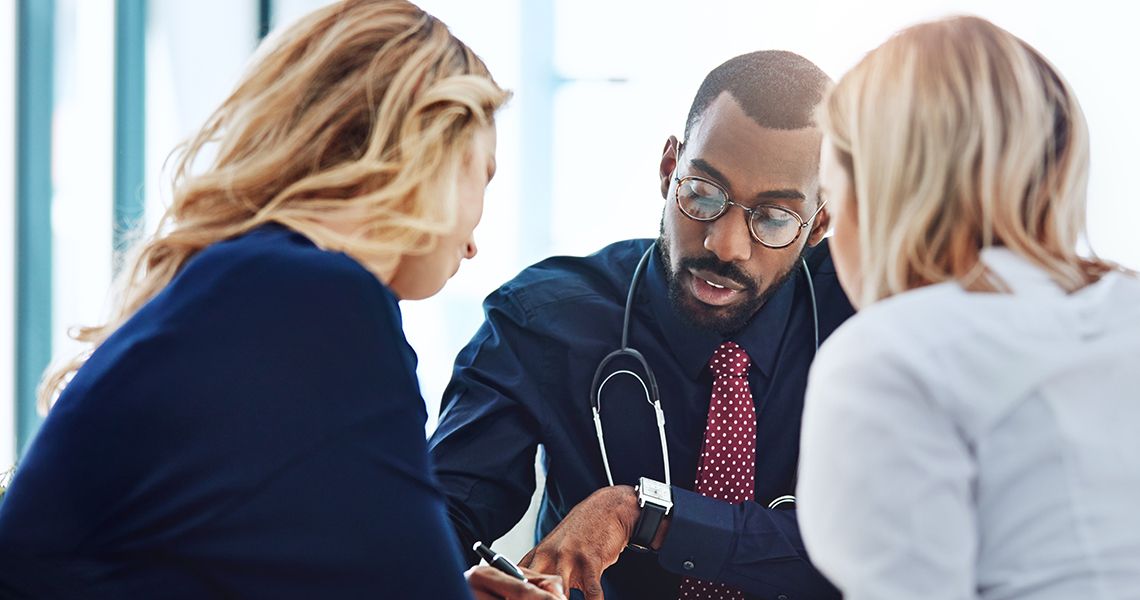 Become a Leader in Hospital Quality
The George Washington University online Graduate Certificate in Health Care Quality is built on an interdisciplinary, practice-based curriculum and developed to prepare you for a quality management role in health care. Created in partnership with the National Committee for Quality Assurance (NCQA), you'll be prepared with the evidence-based hospital quality training necessary to meet the rising global need for hospital quality management and patient safety specialists.
*Indicates required field
By providing your phone number, you have authorized the George Washington University, and its representatives, to send you SMS/Text messages in conjunction with the services you have requested. Message and data rates may apply.
If you no longer wish to receive SMS/Text communications from GW, you will have the option to opt-out.
By submitting your information, you confirm you have read the Privacy Notice.
QUICK FACTS:
18 months
Average Duration
Accreditation and Rankings
GWU is accredited by the Middle States Commission on Higher Education
#62 Best National University*
#15 Best Online Bachelor's Programs*
#8 Best Online Bachelor's Programs for Veterans*
* The U.S. News & World Report – 2023 Rankings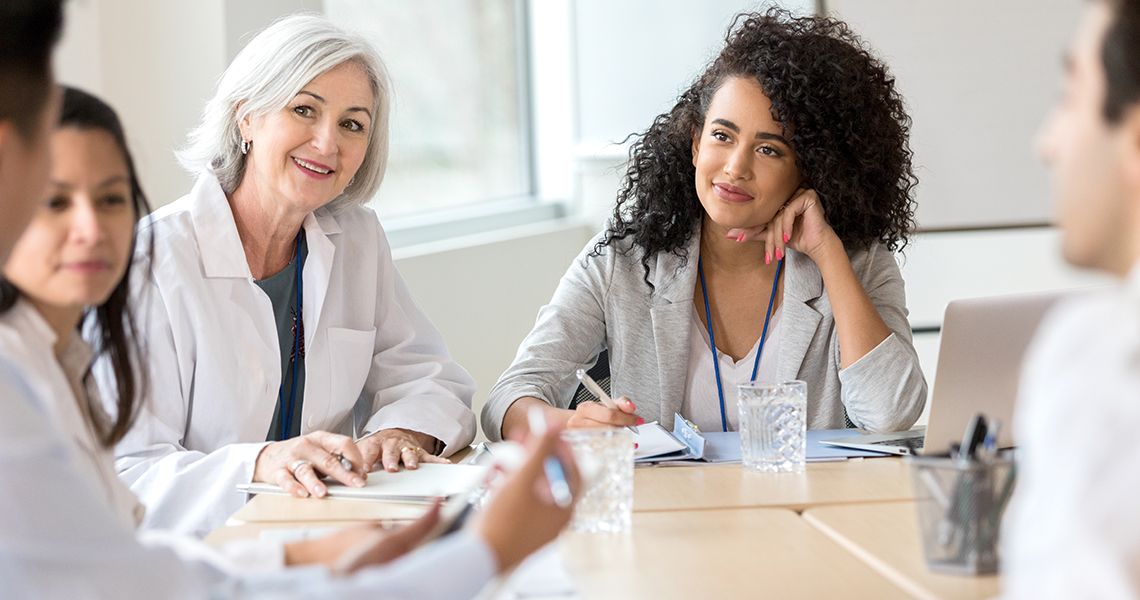 Program Highlights
100% online, no visits to campus required
One of the first programs in North America to earn CAHME accreditation
The program requires 18 total credits and can be finished in 18 to 24 months
Created in partnership with the National Committee for Quality Assurance (NCQA)
All credits can be transferred into the MSHS in Health Care Quality program
Curriculum
The online Health Care Quality certification program requires the completion of 18 credit hours. All semester credits earned in this program are transferable to the MSHS in Health Care Quality program.
Program Outcomes
Designed to support excellence in quality improvement and patient safety leadership, GW's online Health Care Quality certification program equips you with a survey of practical knowledge and skills necessary to affect hospital quality systems and patient safety within the health care setting. This program will give you the experience and confidence to:
Evaluate appropriate quality improvement patient safety, leadership, organizational change, and research theories/standards applicable to healthcare
Develop quality and patient safety improvement initiatives
Assess information technology systems to determine the level of support for quality improvement
Formulate organizational change plans to sustain a quality-focused culture
Who Is the Ideal Student for This Program?
The Health Care Quality certification program is ideal for working professionals who are either just entering the field of health care or who wish to increase their knowledge and skills to advance to a leadership position and qualify for roles such as hospital quality analyst.
Career Outlook
This online graduate certificate program prepares students to meet the global need for evidence-based health care and quality management professionals. Graduates will be able to establish quality systems that foster excellence in hospital quality improvement and patient safety leadership, a requirement in patient-centered health care organizations.
Typical positions for health care quality management professionals include:
Associate Healthcare Director of Provider Quality
Health Care Associate
Health Care Quality Analyst
Hospital Quality Analyst
Quality & Safety Specialist
Quality Assurance Consultant
Quality & Patient Safety Manager
RN Quality Improvement Specialist
Admission Requirements
To be accepted to this program, you must have:
Completed application
3.0 GPA or above on a 4.0 scale
Bachelor's degree from a regionally accredited institution
Resume/CV
Personal statement: Applicants must include a 250–500 word essay describing your reasons for studying at GW, your academic objectives, career goals, and related qualifications, including collegiate, professional, and community activities relevant to your program of interest. Include any substantial accomplishments not already mentioned on the application form.
Tuition Details
The Graduate Certificate in Health Care Quality program at GW The Health Care Quality certification program at GW consists of 18 credit hours. Please find the cost per credit hour and total estimated program costs here. 
Note: Tuition rates are subject to change and additional fees may vary by program. 
Meet the Program Director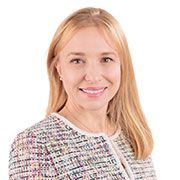 GW's experienced faculty provide you with the rich, practical knowledge and support needed for you to succeed in the program and in your career.
Sabrina Figueiredo, PhD, MSc
Read Full Bio

Dr. Figueiredo is a graduate of McGill University, where she earned a Master of Science and a Ph.D. in Rehabilitation. Her graduate training involved designing and conducting multiple randomized pilot studies, cross-sectional surveys, longitudinal prospective studies, and systematic reviews. She has a strong background in data analysis and uses complex statistical models such as group-based trajectory modeling.

Prior to pursuing graduate studies, Dr. Figueiredo earned a Bachelor of Science in Physical Therapy and a Graduate Certificate in Higher Education. Before joining the GW community, Dr. Figueiredo served as an assistant professor at the Catholic University in Brazil and McGill University in Canada. She has extensive teaching experience, including having taught to more than 1,000 students course topics including biomechanics, research methodology, advanced research methods, and professional practice, covering principles of global health and the continuum of care.

During her tenure at McGill University, she was also the Associate Director of the Physical Therapy Program and oversaw initiatives related to curriculum development, program evaluation, and accreditation. She created a program logic model and an assessment & implementation plan deemed best practices by the Canadian Physiotherapy Accreditation Regulatory Body.

Dr. Figueiredo's research portfolio focuses on patient safety, coordination of care, creating innovative measurement strategies to contribute evidence to patient-centered outcomes, and developing telehealth initiatives to improve physical activity. She has published a book chapter and scientific papers in these fields and has received external funding and awards for her presentations at national and international meetings. With the engagement of faculty and learners and through innovation, Dr. Figueiredo aims to solidify the leadership position of the GW HCQ program in the national context.