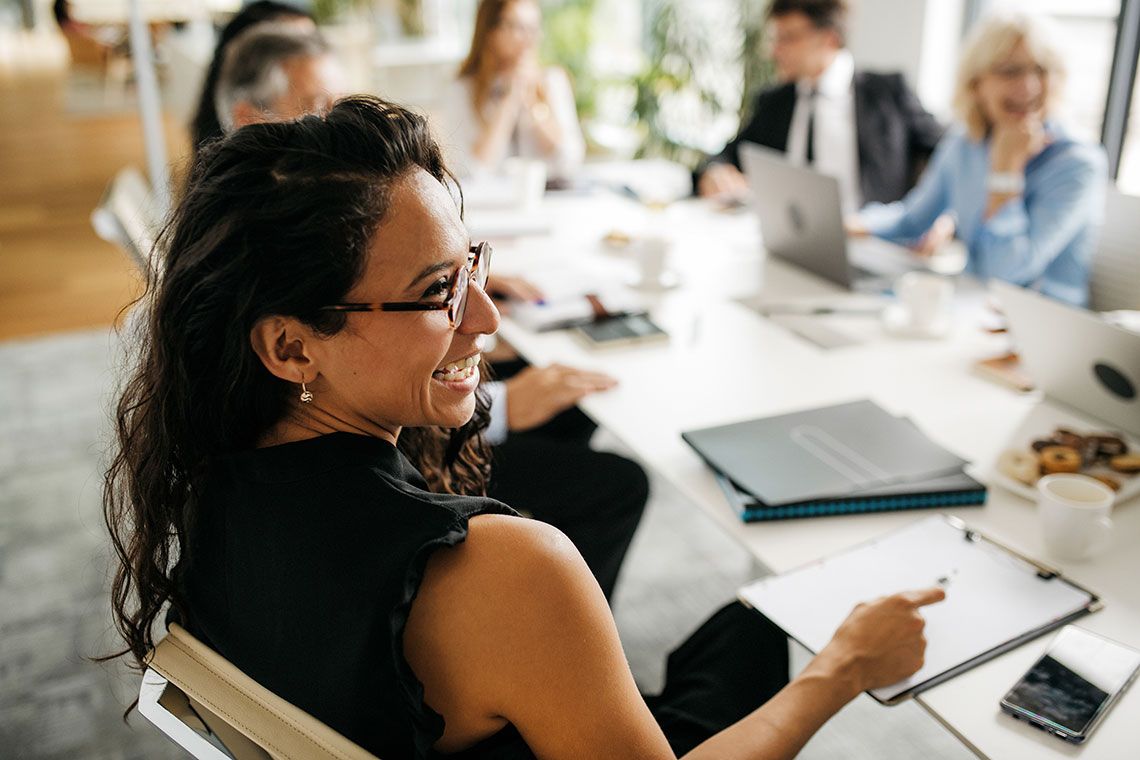 Become a Leader in Clinical Health Care Operations
The George Washington University's (GW) online Master of Science in Health Sciences (MSHS) in Clinical Operations and Healthcare Management provides students with core competency knowledge in operational leadership. With this program, students become leaders in clinical health care operations via an interdisciplinary, competency-based curriculum that emphasizes professional and practical skills and operational leadership development.
*Indicates required field
By providing your phone number, you have authorized the George Washington University, and its representatives, to send you SMS/Text messages in conjunction with the services you have requested. Message and data rates may apply.
If you no longer wish to receive SMS/Text communications from GW, you will have the option to opt-out.
By submitting your information, you confirm you have read the Privacy Notice.
QUICK FACTS:
24 months
Average Duration
Accreditation and Rankings
GWU is accredited by the Middle States Commission on Higher Education
#62 Best National University*
#15 Best Online Bachelor's Programs*
#8 Best Online Bachelor's Programs for Veterans*
* The U.S. News & World Report – 2023 Rankings
Operational Leadership Expertise for Today's Health-Service Delivery
In this flexible online program, with low faculty/student ratios, you'll learn what it takes to apply effective operational leadership to a health care delivery system that is cost-efficient and improves overall patient care and safety. With a focus on population health care, you'll learn ways to improve your own communication skills for optimal interprofessional practice. You'll also develop the skills to lead efforts in quality improvement and understand the technological tools needed to conduct effective data analyses for strategic development and clinical health care operations.
National Center for Healthcare Leadership & ACHE
The MSHS in Clinical Operations and Health Care Management program is aligned with the National Center for Healthcare Leadership and its Health Leadership Competency Model. Academic programs adopt this model when designing the curriculum for health care administration and clinical programs as it is considered the industry standard. Additionally, the curriculum follows the Competencies Assessment Tool Model developed by the American College of Healthcare Executives (ACHE). ACHE is the premier professional society for health care leaders committed to improving health.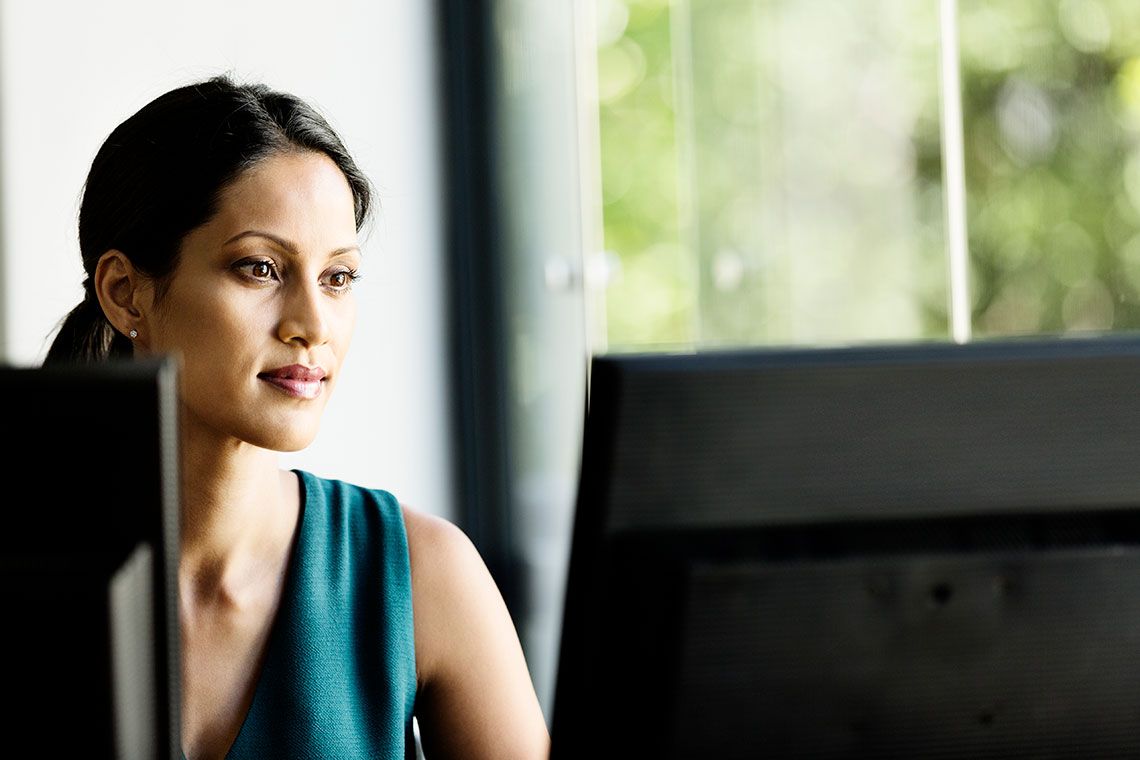 Program Highlights
100% online, no campus visits required
Complete your degree in as few as 24 months
Evaluate clinical health care operations to enhance ethical, efficient, and financially sound systems
Curriculum aligned with the Competencies Assessment Tool Model developed by the American College of Healthcare Executives (ACHE)
Curriculum
The online MSHS in Clinical Operations and Healthcare Management program offers a curriculum aligned with the Competencies Assessment Tool Model developed by the American College of Healthcare Executives (ACHE) to ensure students develop the essential operational leadership skills required for success.
The program consists of 36 credit hours and can be completed in two years. Three credit hours of elective courses are selected from existing online graduate courses in Medical Laboratory Sciences or Health Sciences in consultation with the program director.
Program Outcomes
The online Clinical Operations and Healthcare Management master's degree program leverages distinguished faculty, ACHE-aligned curriculum, and real-world experience. You'll gain the comprehensive skills you need to succeed in the field of clinical health care operations, so when you graduate, you'll be able to:
Communicate effectively across a variety of platforms to optimize interprofessional practice and operations
Evaluate health care operations to enhance ethical, efficient, and financially sound systems
Conduct effective data analyses for operational and strategic development in the health care setting continuum
Lead efforts to continuously improve the quality and value across health care operations
Improve organizational performance in clinical health care organizations by successfully implementing change management
Apply expert operational leadership skills in a variety of professional settings
Apply the knowledge and skill necessary to sit for the Project Management Professional (PMP) exam
Who Is the Ideal Student for This Program?
The online MSHS in Clinical Operations and Healthcare Management program is ideal for clinical health care professionals looking to take the next step in their health care operations leadership career through learning the skills of day-to-day operations in today's complex, health-service delivery.
The MSHS in Clinical Operations and Healthcare Management program provides current students and graduates the opportunity to gain significant operational leadership skills and the foundational learning knowledge that is needed to achieve certification and/or fellowship status for many health care management professional associations such as ACHE, HFMA, HIMSS MGMA, ACMPE, NAHQ, Six Sigma, and Lean, Project Management, to name a few.
What is a list of health care professional associations that students can join who are graduates of a clinical health care operations and health care management degree? Below is the list:
Career Outlook
The MSHS in Clinical Operations and Healthcare Management delivers the skills necessary to apply effective management and operational leadership skills across the dynamic continuum of health service delivery. With the U.S. Bureau of Labor Statistics projecting 32% growth for medical and health care management,1 GWs Clinical Operations and Healthcare master's degree program prepares graduates to meet the need for diverse health care operations careers including:
Clinical Laboratory Operations Supervisor
Clinical Manager/Supervisor
Clinical Programs Lead
Director of Clinical Operations
Vice President of Operations
Admission Requirements
To apply for the MSHS in Clinical and Translational Research, you'll need:
Completed application
3.0 GPA or above on a 4.0 scale
A bachelor's degree from a regionally accredited institution
Resume/CV
Personal statement: Applicants must include a 250–500 word essay describing your reasons for undertaking study at GW, your academic objectives, career goals, and related qualifications including collegiate, professional, and community activities relevant to your program of interest. Include any substantial accomplishments not already mentioned on the application form.
Two letters of recommendation
Meet the Program Director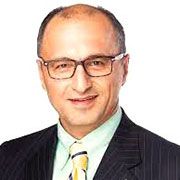 GW's experienced faculty provide you with the rich, practical knowledge and support needed for you to succeed in the program and in your career.
Mountasser Kadrie, PhD, MHA, FACHE, FACMPE, FHIMSS
Read Full Bio

Dr. Mountasser Kadrie has over 30 years of healthcare executive management experience gained from holding executive leadership appointments at world-renowned health systems and leading academic medical centers. Dr. Kadrie's executive expertise has been focused on the development and implementation of strategies to maximize organizational performance and promote transformational change.

In addition to his extensive background in business and healthcare administration, Dr. Kadrie is a leader in the higher education industry, scholar, and subject matter expert. His professional and research interests are focused in the areas of U.S. and global healthcare health systems, health informatics, change management and leadership, strategy, operations management, high-reliability organizations, and higher education transformation.

Dr. Kadrie is a widely published author, and his research has appeared in many prestigious academic journals, and he presented at national and international meetings on topics related to his work in the healthcare and higher education fields.

Dr. Kadrie serves as a board member at prestigious healthcare and higher education institutions. He is a subject matter expert and has also consulted extensively with universities, national, and international healthcare organizations in the areas of strategy, program development, and change management.

Dr. Kadrie is a Fellow of the American College of Healthcare Executives (FACHE) and a Fellow of the American College of Medical Practice Executives (FACMPE). He is a Board Certified Examiner with the National Institute for Standards and Technology (NIST) – The Malcolm Baldrige National Quality Performance Program and is a Certified Professional in Health Information Management Systems (CPHIMS).