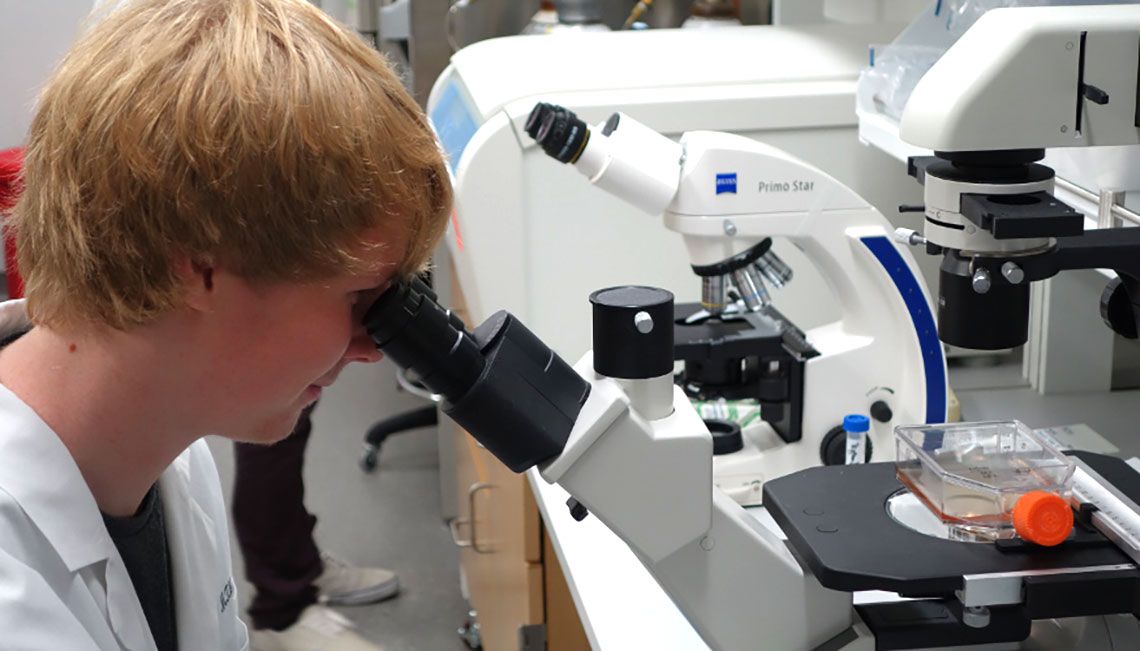 Master Biomedical Technology
The George Washington University's (GW) online Post-Baccalaureate Certificate in Microbiology for Medical Laboratory Science prepares you with the knowledge and hands-on skills to become board-certified in laboratory science and make a positive, direct impact on medical care. This microbiology certificate program provides you with the latest biomedical instruments and molecular techniques to face challenges in finding and understanding the causes of disease.
*Indicates required field
By providing your phone number, you have authorized the George Washington University, and its representatives, to send you SMS/Text messages in conjunction with the services you have requested. Message and data rates may apply.
If you no longer wish to receive SMS/Text communications from GW, you will have the option to opt-out.
By submitting your information, you confirm you have read the Privacy Notice.
QUICK FACTS:
100%
Online
12 Months
Average Duration
Accreditation and Rankings
GWU is accredited by the Middle States Commission on Higher Education
#62 Best National University*
#15 Best Online Bachelor's Programs*
#8 Best Online Bachelor's Programs for Veterans*
* The U.S. News & World Report – 2023 Rankings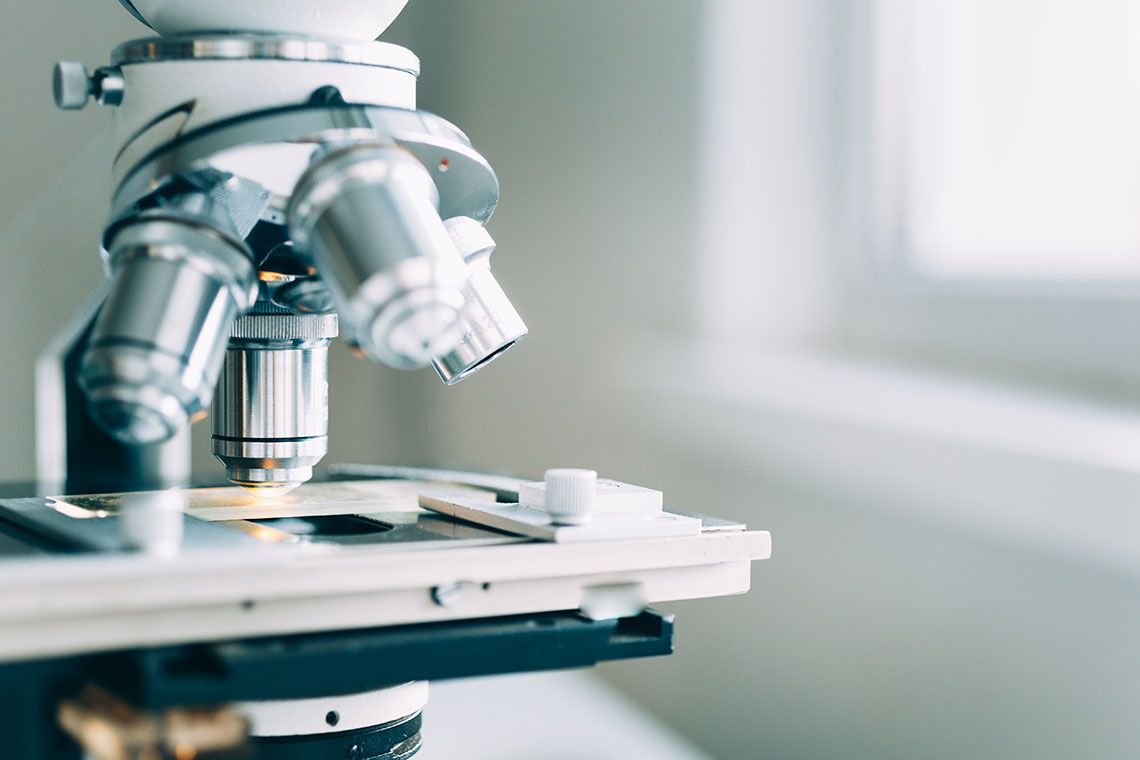 Program Highlights
Online courses, no visits to campus required
Qualify for the ASCP exam in Microbiology (M)
Qualify to sit for the American Society for Clinical Pathology (ASCP) Technologist in Microbiology (M) exam in as few as 12 months*
Clinical practicum waivers are available for qualified students
Curriculum
The online Post-Baccalaureate Certificate in Microbiology for Medical Laboratory Science (MLS) requires completion of 20 credit hours. Completion of the certificate qualifies the graduate to take the Technologist in Microbiology examination offered by national certifying agencies.
Program Outcomes
When you will complete the Post-Baccalaureate Certificate in Clinical Chemistry for Medical Laboratory Science you will be ready to:
Apply principles of traditional and molecular laboratory procedures to perform diagnostic analyses
Correlate laboratory data and quality control data to assess patient test results
Apply knowledge of laboratory science principles as they relate to human disease diagnosis
Comply with laboratory safety regulations and regulatory policies
Apply ethical decision-making to issues related to clinical laboratory practice
Who Is the Ideal Student for This Program?
Microbiologists are self-sufficient, precise, and thorough in their work. They can handle the pressure of being vital members of the health care team by recommending methods of testing, obtaining and transporting clinical specimens, as well as utilizing advanced technologies to confront emerging diseases. They also possess excellent critical-thinking and communication skills to interpret lab results.
This certificate program is best for those who have successfully completed a bachelor's degree, typically in a science such as biology, chemistry, or microbiology, and want to pursue the laboratory science profession without completing another bachelor's degree. Clinical practicum waivers are available for qualified students.
Career Outlook
As a microbiologist, you can work in wide variety of settings, including laboratories in:
Hospitals or clinics
Hospitals affiliated with universities and medical schools
Commercial and reference organizations
Federal and state government institutions
State and public health agencies
The U.S. Bureau of Labor Statistics projects an increase in the aging populations will lead to a greater need for using laboratory procedures to diagnose medical conditions such as cancer or type 2 diabetes.
Overall employment of clinical laboratory technologists and technicians is expected to grow 11% through 2028 (more than twice the national average), with a median salary of $52,330.1
Admission Requirements
To be accepted to this program, you must have:
Completed application
Cumulative and Science GPA of 2.5 or above on a 4.0 scale
A bachelor's degree
Resume/CV
Personal statement: Applicants must include a 250–500 word essay describing your reasons for undertaking study at GW, your academic objectives, career goals, and related qualifications including collegiate, professional, and community activities relevant to your program of interest. Include any substantial accomplishments not already mentioned on the application form.
One letter of recommendation
Meet the Program Director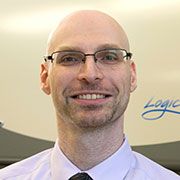 GW's experienced faculty provide you with the rich, practical knowledge and support needed for you to succeed in the program and in your career.
Cliff Cymrot, DHSc, MHA, MLS (ASCP)CM, MT (AAB), MT (AMT)
Read Full Bio

Dr. Cliff Cymrot is the current program director for Medical Laboratory Sciences (MLS) and has over 10 years of experience in combined teaching and clinical laboratory practice. In addition to his program director duties, Dr. Cymrot teaches a range of courses within the MLS program, both online and face-to-face, such as Hematology lecture and lab, Bacteriology lab, Immunohematology lab, and Molecular Diagnostics.

Prior to his arrival at George Washington University (GW), Dr. Cymrot worked as a medical laboratory technician at a medium-sized, 200-bed hospital in upstate NY. In 2008, Dr. Cymrot worked for Advance Magazine for Laboratory Professionals providing storylines for the comic strip "Lab out Loud" that he worked on with his brother-in-law. He has also been a contributor for several chapters in the Textbook of Diagnostic Microbiology by Mahon, Lehman, and Manuselis.

He is also a member of the DC chapter for the American Society for Clinical Laboratory Science (ASCLS), American Medical Technologists (AMT), and the American Association of Bioanalysts (AAB). He also holds certifications in ASCP, AMT, and AAB in medical laboratory science.

In 2010, he earned his B.S. in Medical Technology from the University of Cincinnati. He was then promoted to medical technologist and soon after began working as an adjunct instructor for SUNY Orange teaching Microbiology for Health Professionals, Fundamentals of Anatomy and Physiology, and Certification Preparation. In 2014 he earned a master's degree in Health Administration.

After graduation, he received an offer to facilitate an online graduate level course in health systems management at the University of Cincinnati. In 2015 he was offered a position at GW to teach all of the laboratory courses in the newly created BSHS in MLS blended/hybrid program. After three years he was offered the Program Director position for the undergraduate courses in the MLS program here at GW. In 2022 he then went on to complete his doctorate in health sciences at GW. Dr. Cymrot is actively involved in the MLS profession and loves teaching and promoting MLS.
---
Sources:
*Since each state may have different requirements for licensure, each student is encouraged to contact their state's regulating agency and review these requirements prior to beginning any degree program. States requiring licensure may require extended duration of practicum experiences, additional academic courses (outside the student's program of study), etc. These additional requirements may require you to take a course or courses outside of GW.
In particular, New York and California have additional requirements for state licensure. Both NY and CA require extended times for practicum rotations. Please also be aware that the fully online post-baccalaureate certificate programs do not meet the student lab requirement for NY state licensure. Also, for those applying to the fully online post-baccalaureate categorical certificates in hematology, microbiology, blood banking, and chemistry, the state of New York does not provide licensure for categorical certification (e.g., Technologist in Microbiology, Technologist in Blood Banking, etc.). We recommend that students who live in New York or California or plan to relocate to New York or California do research to determine the NY and CA licensure requirements.
National Accrediting Agency for Clinical Laboratory Sciences (NAACLS)
5600 N River Road, Suite 720
Rosemont, IL 60018-5119