Take Your Next Step in Laboratory Science
Earn your online MSHS in Biomedical Laboratory Science degree from the George Washington University. In this program, students gain practical laboratory experience and focus on the research principles that allow them to accelerate their careers with confidence.
Choose from three unique concentrations: translational microbiology, medical laboratory sciences, and immunohematology and biotechnology.
Explore practical courses like Research Ethics and Scientific Integrity.
What makes us unique?
Our online MSHS in Biomedical Laboratory Science program provides three specialized concentrations for students to choose from depending on what career they are most interested in pursuing upon graduation. We are here to help our students succeed with robust student services and our program is fully online, so it works for any schedule.
To learn more about our programs, you can register for our upcoming events here. 
*Indicates required field
By providing your phone number, you have authorized the George Washington University, and its representatives, to send you SMS/Text messages in conjunction with the services you have requested. Message and data rates may apply.
If you no longer wish to receive SMS/Text communications from GW, you will have the option to opt-out.
By submitting your information, you confirm you have read the Privacy Notice.
Become a Leader in the Lab
With specialized courses in three unique concentrations, the George Washington University's MSHS in Biomedical Laboratory Science program prepares students to move into leadership, supervisory, management, or teaching positions in clinical or diagnostic labs, laboratory science academic programs, government agencies, biotech companies, public health labs, blood banks, and more.
With a non-clinical focus on advanced scientific principles, this program helps students understand the skills necessary to run and manage laboratories. Courses are taught fully online, so students can learn from anywhere, and our asynchronous format makes it easy to fit classes into any schedule to put students ahead of the competition.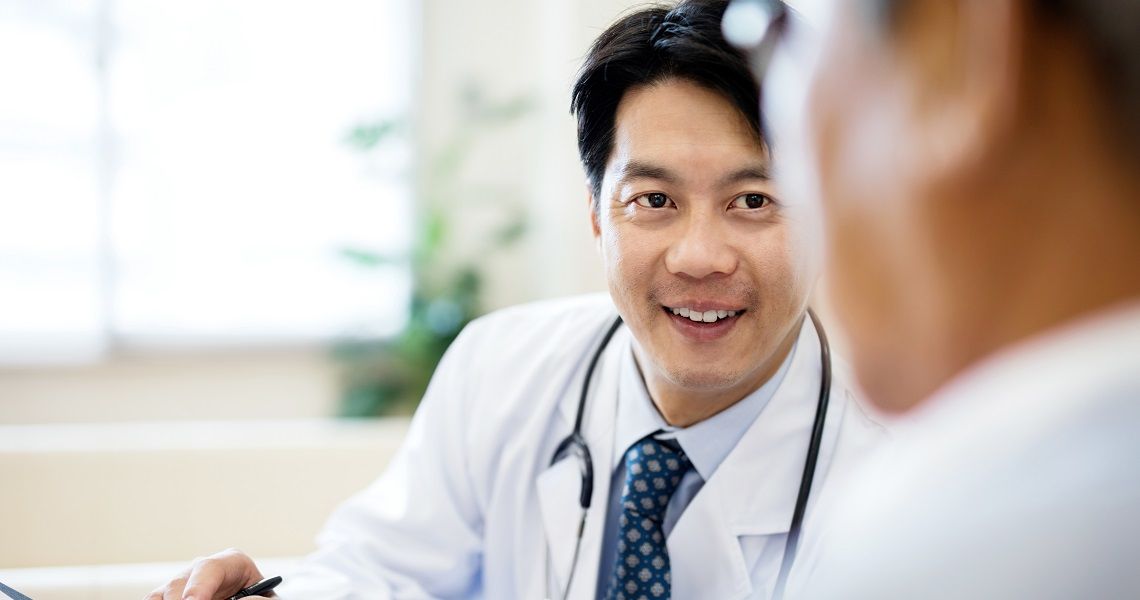 Accreditation and Rankings
GWU is accredited by the Middle States Commission on Higher Education
#62 Best National University*
#15 Best Online Bachelor's Programs*
#8 Best Online Bachelor's Programs for Veterans*
* The U.S. News & World Report – 2023 Rankings
Even though all classes were online, the professors still found ways to connect with the students, as if I were attending an in-person class. Whether it be weekly video updates on what the plan was for the week to Blackboard collaboration sessions so we could ask questions, the professors made sure there were always opportunities to connect with them.
– Gina Folk, MSHS in Immunohematology and Biotechnology, '20
Program Highlights
Convenient, flexible online format
Taught by expert faculty with valuable experience in the field
Small class sizes
3 Unique concentrations to specialize your degree
Choose from Three Concentrations
With three unique concentrations to choose from, students can pursue the courses that are right for them and the career path they want to follow. Our concentrations give practical, real-world knowledge to help make future scientific leaders. The MSHS BLS program also offers a general track concentration so you can customize your degree by selecting a combination of electives that match your career interests.
Translational Microbiology
Interpret and design translational microbiological research, discover solutions to infectious disease-related health issues, and prepare for supervisory positions in diverse microbiology laboratory settings.
Medical Laboratory Sciences
Focus on strategic leadership practices, build an understanding of the intricacies of managing and leading a clinical laboratory, and engage in online education backed by real-world experience that focuses on analyzing, evaluating, and using research data effectively in a medical lab.
Immunohematology and Biotechnology
Gain the strategic leadership and practical research skills you need to lead within the blood banking or transfusion medicine fields and laboratory settings.
Learn the Skills to Advance Your Career
 36 Credits         15-Week Term
The courses in the online MSHS in Biomedical Laboratory Science program are taught by experienced faculty and designed to help students accelerate their careers. In this non-clinical program, students gain valuable laboratory skills through the expert instruction of a dedicated faculty. All courses are taught fully online and can be completed in an asynchronous format.
Courses include:
Research Ethics and Scientific Integrity
Current Topics in MLS
Biostatistics for Clinical and Translational Research
Leadership in Biomedical Sciences
MSHS in Biomedical Laboratory Science Admissions Details
 Transfer Up to 9 Credits        3.0 GPA
Apply now to earn your online MSHS in Biomedical Laboratory Sciences degree from GW. Here's what you'll need to get started:
Degree
A baccalaureate degree from a regionally accredited institution and a 3.0 GPA on a 4 point scale
Transcripts
Official transcripts from all prior institutions
Other Requirements

National certification as a Medical Laboratory Technician (MLT), Medical Technologist (MT), Clinical Laboratory Scientist (CLS), a Medical Laboratory Scientist (MLS) or Blood Banking Technologist/ Specialist, or Microbiology Technologist/Specialist.

Other requirements include a statement of purpose, resume/CV, two letters of recommendation, and an $80 application fee. The application fee is waived for active-duty U.S. military, current GW students, degree-holding GW alumni, and current McNair Program Scholars.

Online Application Form
Apply Now
Tuition Details
The MSHS in Biomedical Laboratory Science program at GW consists of 36 credit hours. Please find the cost per credit hour and total estimated program costs here. 
Note: Tuition rates are subject to change and additional fees may vary by program. 
Program Outcomes
and Skills Acquired
In this program, students gain essential laboratory science knowledge that help them succeed in the field. With three concentrations to choose from, this degree offers specialized knowledge to help create leaders in the lab.
What You'll Learn
Apply the scientific knowledge foundation to understand the principles and practices of a laboratory.
Analyze the relevance of laboratory data in the clinical and research setting.
Effectively communicate scientific concepts and literature in professional settings to advance knowledge of the discipline.
Integrate basic ethical principles and cultural sensitivity in the professional laboratory setting.
Become a More Valuable Laboratory Professional with an Online MSHS
Our online MSHS program is designed to give students versatile degree options upon graduation. Graduates are prepared to go into leadership positions across a range of laboratory industries including biotech companies, public health labs, and more.
The median annual wage for lab supervisors is $62,503.1
About 2,000 openings for microbiologists are projected each year, on average, over the decade.2
Meet the Program Director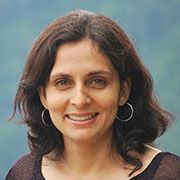 GW's experienced faculty provide you with the rich, practical knowledge and support needed for you to succeed in the program and in your career.
Rohini Ganjoo, PhD
Read Full Bio

Rohini Ganjoo has been an educator and researcher for more than 10 years. Ganjoo is a founding faculty member of the Post-Baccalaureate Pre-Medicine (PBPM) Program and is currently the program director for the Biomedical Laboratory Sciences (MSHS) Program in the Department of Biomedical Laboratory Sciences Department.

Dr. Ganjoo's passion is student and curricular development. She developed the biology curriculum for the PBPM program and several graduate courses. Since joining the George Washington University (GW), she has mentored undergraduate and graduate students in education and clinical research. She is actively involved in GW committees and mentors faculty in conjunction with the university's Teaching and Learning Center. Dr. Ganjoo has published her research in peer- reviewed journals. In addition to her experience in teaching and life sciences, Ganjoo previously served as operations director of Ziby Creations, a technology-driven services provider and was responsible for business development, support, and operational efficiency.
Online Study at The George Washington University
By enrolling in GW's online MSHS program, students gain access to a team of supportive faculty and expert student services. Online study at GW includes:
A flexible, asynchronous format
An experienced and caring faculty
24/7 IT Support
Full-time and part-time flexibility